Map Unavailable
Date/Time
Date(s) - 18/08/2016
All Day
Categories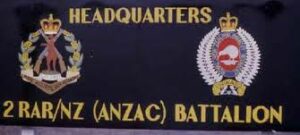 Thursday 18 August 2016 is Vietnam Veterans Day and is celebrated by paying tribute to those who served, suffered and died in and as a result of the Vietnam War. This year the 18th August is the 50th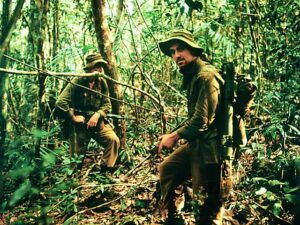 anniversary of the Battle of Long Tan, a battle fought by D Company 6RAR and a Viet Cong force estimated to be 1,500 – 2,000. Australia suffered 18 KIA and 21 WIA.
The Viet Cong left 245 dead and many more wounded on the battlefield.
In later years, it was found out that D Company had run into a reinforced regimental force waiting to attack Nui Dat.
The Battle was one of the heaviest conflicts of the Vietnam War as well as one the few battles in the recorded history of the world to be won against such odds.
One of the most enduring songs written about the Vietnam War is the song, I was only 19 (A walk in the light green) written by John Schumann and released in 1983. It is about events that happened during the Vietnam War in the 60's. John Schumann felt the song demonstrated to Australians that you can oppose a war vigorously but still be supportive and respectful of the men and women the government sends to fight it.