We have been advised of the passing of the following:
311542 Lieutenant Colonel Jeremy Hepworth (Jerry) Taylor AM, MC, 2RAR, 4RAR
Vietnam
2nd Battalion, The Royal Australian Regiment
07 May 1967 – 13 Jun 1968
B Company and Support Company
4th Battalion, The Royal Australian Regiment
01 May 1971 – 09 Mar 1972
OC Delta Company, 4RAR at the Battle of Nui Le.
POB: Chester, Cheshire England
Age: 77+ years.
Notes: 
Greg Shannon writes that he received a notice from Warren Dowell on Saturday that LtCol Jerry Taylor AM, MC unfortunately died early on Saturday 18 November 2017.  This is indeed very sad news as Jerry, was the highly respected OC of Delta Company, 4 RAR at the Battle of Nui Le in South Vietnam during September 1971.   According to Warren, who has spoken to Anna Jerry's wife, Jerry had a total organ shutdown. 
At Jerry's request there will be no service of any kind and the family will not be attending.
Cards and letters of condolence may be sent to;
Mrs Anna Taylor
127 McNeilly Rd 
Drowin Vic 3818
Jerry did not want to be farewelled as a soldier but he will be remembered as a soldier.  
Allan Price
4RAR Association

Capt Jerry Taylor was the 21C of B Coy 2RAR in the early part of our tour 1967-68. He was a never to be forgotten officer, a great gentleman and officer!! He went to support unfortunately. We all missed him.   One of the few…..one of the best.  RIP 
Bill Parry
17620 Corporal Barry George Ritchie, 2RAR
Vietnam (Cpl)
2nd Battalion, The Royal Australian Regiment
19 May 1967 to 13 Jun 1968
Support Company (MFC)
DOB: 22 April 1936
POB: Brisbane, Qld
Age: 81+ years.
I write to inform you and the association's members of Barry's passing on Thursday 19 October in St Andrew's Private Hospital Ipswich.
Deidre Ritchie
Funeral:
Time: 10 AM
Date: Thursday 26 October
Loc: Centenary Memorial Gardens
353 Wacol Station Rd, Sumner
Medals to be worn as entitled by request of the President
Afterwards with refreshments at the Kerwick Hotel, cnr Kerwick St and Brisbane Rd, Redbank- opposite Redbank Railway Station.
Notes:
I am so sorry to hear of his passing.  Please accept our deepest sympathy and our thoughts are with you.  Any support that we can give to you, please contact me again.  He passed away one week before the AGM and reunion where we normally catch up each year.
Gordon
Listen to MFC Corporal Barry George Ritchie as a member 2nd Battalion The Royal Australian Regiment/New Zealand (ANZAC), South Vietnam 1967-1968, interviewed by Captain Murray Taylor.
https://www.awm.gov.au/collection/C1122583
Further information about Barry will be appreciated.
Rest in Peace Barry
38658 Private Gordon Stanley Jessup
Vietnam (Pte)
2nd Battalion, The Royal Australian Regiment
19 May 1967 to 13 Jun 1968
DOB: 14 Jul 1935
POB: Thornbury, Vic
Age: 82+ years.
Sad news on the passing of Gordon Jessup. Gordon's funeral was held, 12th October 2017, at the Salvation Army Church, Cnr Nixon & Orr Street, Shepparton Vic.
Notes:
Messages of condolence can be sent to his widow:
Norma Jessup,
8 Phillip St.,
Shepparton Vic 3630.
I will be attending the funeral on behalf of the Association. Also, as a long time friend of Gordon, who I have kept in contact with over the years.
Private Gordon Jessup joined the Battalion Band, I think, late in 1966. And went to Vietnam with the Battalion and served the full tour.
Jim Cooper
2RARA Rep, Vic
Rest in Peace Gordon
2785126 Private Gregory Joseph Sattler, 2RAR (WIA)
Vietnam (Pte/WIA)
2nd Battalion, The Royal Australian Regiment
14 Aug 1967 to 13 Jun 1968
B Coy 2RAR/NZ (ANZAC) Bn
DOB: 26 Apr 1945
Age: 72+ years.

Notes:
Sad news, our mate Greg Sattler passed away this morning 12 July 2017. Greg was very ill at the end.
Rest in Peace Gregory.
Bob Devers
28860 LCPL Walter Farquhar Fortune, 2RAR
AKA: William Frederick Fortune
Korea (LCpl)
1st Battalion, The Royal Australian Regiment
01 Apr 1952 to 01 Sep 1952
1st Battalion, The Royal Australian Regiment
08 Oct 1952 to 24 Mar 1953
1st Battalion, The Royal Australian Regiment
31 Mar 1954 to 16 Jan 1955
Malaya (LCpl)
2nd Battalion, The Royal Australian Regiment
1955-57
DOB: 28 Aug 1931?
POB: Julia Creek, QLD
Sad news on the passing of Wally Fortune on 2 July 2017 at Maranoa, Alstonville NSW.  Wally's funeral was held at West Ballina on Friday 7 July 2017. A private cremation was held after the service.
Notes:
I have been attending to Wally and wife Violet at St Vincents Lismore for some months.  They have just retired to the Baptist Care Alstonville.  Wally and myself both served in C Coy 2RAR at one time.  We had the pleasure of exchanging  many names and events like Ex Sky High in 1963.
Sadly he has marched out into the hands of his heavenly Father
Eternal rest grant unto him O Lord
May he rest in peace
Blessings
Rev Graeme R Davis OAM CSM
Chaplain ~ 2 RAR Association
5 July 2017
6708445 Private Paul Blair Young, 2RAR
Vietnam (Pte)
2nd Battalion, The Royal Australian Regiment
19 May 1967 to 03 Sep 1967
11 Pl (Pl Sig)
D Company
Age: 71+ years.
Born on 28 December 1945; passed away on 2 July 2017
Sad news with the passing of Paul Young on Sunday 2 July 2017 in Launceston Hospital after suffering a hear attack on the St Helens Golf Course.
Notes:
Paul Young was my radio operator in Vietnam.  Paul was an outstanding soldier, a good mate, a great bloke and a decent human being.  Paul had a great sense of humour and was liked by everyone.  He was WIA on 28th August 1967 and was MEDEVAC home on 3rd September.  Rest in Peace Paul.
Gordon Hurford
240213 Lieutenant Colonel The Reverend Monsignor Eugene Joseph Harley, OAM (RAACD)
Royal Australian Army Chaplains Department
Malaysia
2nd Battalion, The Royal Australian Regiment
1961
Borneo
3rd Battalion, The Royal Australian Regiment
1965
Vietnam (Lt Col)
Visit
12/07/1963 to 20/07/1963
Headquarters, Australian Force Vietnam (Army Component)
13/01/1967 to 10/07/1967
Age: 87+ years.  Sad news of the passing of Monsignor Eugene Harley who died peacefully in bed on ANZAC Day.
Notes:
Principal Chaplain (Catholic) Eugene Joseph Harley (Retd) served as Chaplain Class 4 and Chaplain Class 3 Royal Australian Army Chaplains Department, Malaysia 1961 (2RAR), Borneo 1965 (3RAR) and South Vietnam 1967. 
Monsignor Eugene Harley served 27 years in the Australian Defence Force, including 7 years with 2RAR. He served in Malaya, Borneo, and Vietnam. In the latter period of his service Monsignor Harley was appointed Principal Catholic Chaplain of the Army. 
Eugene has been involved with the 2RAR Association since its early days and "has always been considered to be our Padre." 
At the 2014 AGM a Motion to Appoint Monsignor Eugene Joseph Harley as 2RAR Association Padre was passed. 
Then, not to be outdone, we noted with a great deal of pride that he was awarded the Medal of the Order of Australia (OAM) in the Australia Day 2015 Honours List.
Homeward Bound
I saw the shooting star burning so bright
Falling, falling, fading and soon from sight
So distant and yet so near
In its wake, a soldier's journey so very clear
Duty, sharing, caring, courage and sometimes fear
No longer a mortal in life's short race
A contented spirit bound for home somewhere in distant space
This fiery trail I saw tonight marks a warrior's farewell
Leaving behind another legacy of proud deeds to tell
A poem by George Mansford
215180 Peter John McDonald, 2RAR
Vietnam (Cpl)
2nd Battalion, The Royal Australian Regiment
08 May 1967 – 14 May 1968
2nd Battalion, The Royal Australian Regiment
17 May 1970 – 01 Jun 1971
Mortar Pl, Spt Coy
Age: 74 years, passed away on Sunday 2 April.
Notes:
We valued the friendship of John and Eilleen for almost fifty years. There is tremendous sadness at the loss of another friend.
Kiwi and Margaret
36793 Warrant Officer Class 2 Raymond Heffernan, 2RAR, 6RAR, 6RAR/NZ (ANZAC), 4RAR/NZ (ANZAC), 2/4RAR
Malaya
2nd Battalion, Royal Australian Regiment
1961-63
Vietnam
6th Battalion, Royal Australian Regiment
1966-67
6th Battalion, Royal Australian Regiment (ANZAC Bn)
1969
4th Battalion, Royal Australian Regiment (ANZAC Bn) (SSGT)
1971
Age: 80+ years, passed away peacefully in the Townsville General Hospital on 8 April.
He is survived by his wife Jenny and an adult familyNotes:
Notes:
Ray is an old and bold and saw service with 2RAR in Malaya in 1963, two Vietnam tours (one a short tour) with 6RAR and 6 RAR/NZ(ANZAC) and a further tour with 4RAR/NZ (ANZAC) in 1971.  Post Vietnam Ray served with 2/4RAR (1973-74) and DINF and a number of other non-corps postings.
Ray's funeral will be held in Townsville at a time to be advised.
Allan Braby
Rest in Peace Raymond
16575 George Themicles Catsacos BEM, 2RAR, 2/4RAR
Vietnam (Sgt)
2nd Battalion, The Royal Australian Regiment
19 May 1967 – 02 Apr 1968
2nd Battalion, The Royal Australian Regiment
29 Apr 1970 – 01 May 1971
2nd/4th Battalion, The Royal Australian Regiment
1973-74
1976-82
British Empire Medal (1982)
Age: 87+ years, Passed away peacefully on Monday 13th March, 2017
Beloved Husband of Margaret. Much Loved Father and Father- in-law of Donna and Martin, Jane and David. Adored Grandfather of Renee, Danielle, David, Steven, Jacquileen, and their partners. Great Grandfather of their respective Families.
GEORGE will be sadly missed by his Sisters, Nephews, Nieces and their Families and his many Friends.
Notes:
Sad news from Colin 'Dicko' Dixon on Sunday that George Catsacos had been ill. Unfortunately I didn't get up to see him and was advised later on Monday morning that he had passed away at 3am Monday.
So sad that George has passed away, he was bloody good to many of us in 2nd and 2nd/4th Battalions and all the other units he was in.
He was a top CQ in my memory and unlike some others he did issue the equipment out.
George was very active with Dutchy Hemerik in the RAR Association for many years in Townsville and has always been a stalwart of the Regiment. RIP George Catsacos, our memories of you live on.
Thanks also to Phil Smailes and Tom Floyd for letting me know.
Merv Dicton
Rest in Peace George.
___

I remember George very well with fond memories. We used to play cards in the Q Store with the sides dropped of a night time when back in B Coy lines on the first tour. He loved a game of cards. Cheers William Ross
P.S. We used a small lamp to play.
33614 Sergeant Kerry Albert Smith, 2RAR
Korea (Sgt)
2nd Battalion, The Royal Australian Regiment
17/03/1953 to 06/04/ 1954
A Veteran of the HOOK
Age: 83+ years.
Notes:
Kerry was a wonderful veteran of the Korean War. He was the Bandmaster in 2RAR in Puckapunyal and Korea. He did a lot of Welfare work around the Bundaberg area.  In 1996, Kerry asked me to gather as many K Veterans from Brisbane and hire a bus and have ANZAC Day in Childers; this we did. We attended four dawn services, lunch and dinner, to say it was a great success.
I wanted Kerry to be President of the 2RAR Association very early but he declined because he lived too far away.   Kerry suffered lung cancer for many years.
In February 2009, Kerry advised me that he was going to hold on as long as he could and "I DO have a 2RAR Reunion to attend in October!! 8 years on. Recorded in RINGO.
Lest we Forget.
Dasher Dean, OAM
6708425 Private Graham Allan Clare, 2RAR
Vietnam (Pte)
2nd Battalion, The Royal Australian Regiment
08 May 1967 to 14 Nov 1967
8 Pl C Coy
Age: 71+ years
Sad news of the passing of Graham Clare at Launceston, Tasmania on 8 August after a long illness.
Our Soldier fought a brave battle, remembered always for that cheeky smile and big heart.
Published in The Examiner on Aug. 10, 2016
Thanks Don Frew
Further information about Graham will be appreciated
Rest in Peace Graham
25644, 213511 Warrant Officer Class Two David Llewellyn Owen, 2RAR
David enlisted as OWEN on 6 February 1952. Discharge 29 August 1975.
Korea (Pte)
2nd Battalion, The Royal Australian Regiment (ICB)
17 Mar 1953 to 17 Jun 1953
2nd Battalion, The Royal Australian Regiment
21 Aug 1953 to 06 Apr 1954
Japan (Pte)
17 Jun to 20 Aug 1953
Age: 87+ years
It is with sadness that I inform you of the passing of our father who was a very proud veteran. David Llewellyn Owens served in Korea in 53-54. David passed peacefully after battling cancer for a number of years on 28th November 2016 aged 87 years.  David enjoyed reading RINGO. There may be some veterans who will have known David if you would kindly acknowledge through RINGO.
Karen Owens (Daughter)
Rest in Peace David.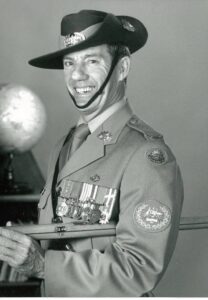 215581 Warrant Officer Class 1 Arthur Murphy Francis, CSC, OAM, 2, 3, 4, 8/9RAR
Vietnam (Cpl)
2nd Battalion, The Royal Australian Regiment
1967-68
Vietnam (SGT)
2nd Battalion, The Royal Australian Regiment
1970-71
Regimental Sergeant Major of the Army (RSM-A)
1993-96
Notes:
Sadly I have to tell those of you who have not already heard that Frangar passed away early this morning. A great man and a very good friend to us all – gone.
Jane and I were with Arthur, Pam and their family on Friday night and he was fine considering the tough times he has been going through over recent years.
Several of Arthur's very close friends and his family are with Pam and are helping her at the moment. It may be best to delay calling her for a day or two until things settle down a little.
I will be back in touch as soon as I have more information.
This is a very, very sad day for us all.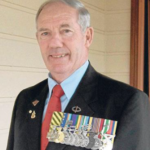 Eric Pearson
RIP Arthur.  You were a standout soldier in all the ranks and roles you fulfilled in the Army.  You were an exceptional leader, a mentor, and a fair-dinkum decent bloke.
Gordon Hurford
This is deeply saddening news. Not only was Arthur a soldier of the highest order, he was a true gentlemen. His patience, mentoring, and decency in all dealing was "Second to None".   He has left a legacy to the ADF which is not measurable.
Our thoughts and prayers are with his family and friends at this tragic time.
Trent Morris
Sadly, for those that may not already be aware, Arthur Francis passed away over the weekend in Singleton. Arthur was the 4th RSM Army (Dec 93 – Dec 96).   Arthur was an active Honorary Member of the School of Infantry Sergeants Mess and heavily involved in Legacy. He had just celebrated his 70th birthday last Thursday with family and friends. Arthur slipped away peacefully by his wife Pam's side Saturday night.
A Military funeral will be held at Singleton early next week (Tuesday 16th).
Arthur was a true gentleman and a great soldier. He will be missed.
Dave Galloway
WO1
RSM FORCOMD
Victoria Barracks
Paddington, NSW 2021
Thanks Gordon, the news of the passing of Arthur came as a shock to us both.
Very sad news.
Rick & Rhonda Hollingdrake

1200730 Chaplain Lester (Les) Thompson, HQ 1ATF
Vietnam (Chap)
Headquarters, 1st Australian Task Force
11/06/1966 to 11/12/1966
Royal Australian Army Chaplains Department
Padre Les Thompson passed away late on Tue 26 July in Brisbane, aged 87+.
Notes:
If my memory is any good, he was well regarded as a soldier before becoming a minister. I knew him as a Chaplain at Duntroon. Rest in Peace Padre
Peter Howe
—
I remember Padre Les Thompson well. He was C of E and served us in 6RAR for the first six months of our tour (1966-67) during our heady introduction to Vietnam, with Long Tan and other serious battles with the Viet Cong previous to that, and others to come.  In an earlier life Les Thompson had served as a digger in 67th Australian Infantry Battalion (later 3RAR) in Japan in 1946-47.
Les was at my company command post during the early stages of the Battle of Long Tan and together with me and my company headquarters staff listened in on several command net radios to the unfolding saga.   Later that year during Operation Vaucluse in the Nui Dinh Mountains, on 10 September 1966, Les was with the Battalion in the field during heavy contact with the enemy and helped with administering to a very seriously wounded soldier of my company before he was lifted out in an heroic effort by a US Army Dustoff helicopter.
Les was an excellent Chaplain who understood and related well to the diggers, and indeed all ranks, and was a pleasant and amiable companion to all of us in that awful place that was Nui Dat. I am sorry to hear of his death and my condolences go to his family and friends.
Brian McFarlane
—
I remember Les with great fondness. He was my full time chaplain in Enoggera when I was in command of 6RAR from 1975 to 1978. We were very good family friends and he and his wife Beryl often baby-sat our children when we were away. He had two boys at home at that time Mark (deceased) and Paul. His daughter Dianne had married a young Engineer officer who had been a staff cadet when Les was the C of E chaplain at RMC. I imagine that Beryl his wife had pre deceased him as she was seriously ailing when I last spoke to Les which must have been ten years ago and they had both moved into care; I think Les was wheel chair bound by then.
Les was irrepressibly good-humoured and had a wonderful mischievous streak. He was very popular with the diggers and had served with 6 in Singapore as well as earlier in SVN. He and my first 2IC George Mansford were a treat to have around the HQ at any time. Amongst his very best friends in the Chaplains Dept were RC Chaplains Gerry Cudmore (deceased) and Eugene Harley (Hon Padre 2RAR) and it is recorded that they often got up to mischief together. Les was the resident Anglican chaplain on Norfolk Island for some years in the eighties when Gerry and Eugene visited for a holiday and there were some very amusing stories told. 
I have lost contact with any of the family for many years now but if the 2RAR Association has contact with any of his family I would be grateful if Evelyn's and my condolences could be passed on. I don't even know where Di and her family settled nor do I have any info on Paul's whereabouts. I will endeavour to let Eugene Harley know although his grapevine is likely to be more efficient than mine. 
Peter Stokes
29060 Warrant-Officer Class 2 Thomas Derek Nicol, 2RAR, HQ 1ATF
Korea (Pte)
17 March 1953 to 11 November 1953
2nd Battalion, The Royal Australian Regiment
Veteran of The HOOK
Vietnam (WO2)
HQ 1ATF: Australian Force Vietnam Cash Office
29/07/1969 to 18/06/1970
Royal Australian Army Service Corps
POB: Liverpool, Lancashire, England
Tom Nicol passed away on 20/07/16 at Narrabeen NSW aged 83+.
Notes:
Tom served in Korea and was a veteran of the Battle of the HOOK.
Tom was a parachute mate of John Church CO 2RAR 1970-71.
Bob Wallace

3400638 Private Frederick Desmond Drake, 1RAR, 2RAR
Korea (Pte)
1st Battalion, The Royal Australian Regiment
20 September 1952 to 21 March 1953
2nd Battalion, The Royal Australian Regiment
22 March 1953 to 25 June 1953
Days in Service: 279
Passed away 17 May 2016, aged 83+ years.
FUNERAL
The Funeral Service to Celebrate the Life of Mr Frederick (Frank) Drake was held at Bunurong Memorial Park, Dandenong South on Monday May 23, 2016. This was followed by a Burial Service within the grounds.
Rest in Peace Frank.
Regimental Ode
"Rest ye, oh warrior,
You'll battle no more,
No longer to live
The horrors of war.
Your duty was done,
With honour and pride'
Farewell! Oh brother,
Until we march by your side."
Your duty done, may you now Rest in Peace